It's exciting to introduce you to the new diverse and black-owned brands I found to partner with. Either owned by people of color or in cooperation with people of color. With the most beautiful sustainable products that make everyday life luxurious while going green.
It has been uplifting to see so many people wanting to learn from people of color about anti-racism, inclusiveness, and equality. These past few weeks have been transforming for many of us. We still have a long way to go, but it seems there's a shift in our thinking. And gladfully, also a change in our actions.
In a previous article, No sustainability without equality, I said I'd be on the lookout for more diverse brands. Knowing that I need to do better, both personally and with Wasteless Planet. Wasteless Planet uses affiliate marketing. That makes me an affiliate. Affiliates promote products, courses, or services and receive a small amount of money if you buy through their links. In many Wasteless Planet's articles, you'll find affiliate links like that to help pay for this website. And it won't cost you a cent extra.
Being an affiliate means I have to find companies that work with these kinds of partnerships. Many sustainable brands are founded or owned by people of color. But lots of them don't have an affiliate program. The search for new partners made it all too clear. A vast number of sustainable brands that work with affiliates are white. They have no people of color in their management teams, leadership teams, and often not even in their production teams. I prefer diverse groups. And not just in color. Also, in gender, ability, and age.
That's why it's so much fun to introduce you to Wasteless Planet's new partnerships. Meet these diverse, eco-friendly lifestyle brands. And if you like them as much as I do, support them whenever you can.
Skin Mind Body Essentials

Skin Mind Body Essentials, or SMB Essentials, is founded and owned by Lake Louise. It's a beauty and wellness company with a few all-natural brands. The products Louise makes are non-toxic and eco-friendly. The SMB Essential brands that Wasteless Planet will promote are Lotus Moon and Plain Jane Beauty.
The company is working on a men's grooming brand too, so maybe we can add another one somewhere down the road. But first, let's take a closer look at the two current brands that SMB Essentials creates.
Lotus Moon
The skincare products of Lotus Moon are made in the USA from organic, plant-based ingredients. The brand wants to help people find a skincare routine that fits them. It uses the basics of Ayurveda, the ancient Indian system of natural healing, to give you a healthy and beautiful skin. "We believe that aging is a natural part of living and should be celebrated not feared," Lotus Moon says on its website.
Lotus Moon has products to help with many things, like hormonal acne, discoloration, extreme dryness, and redness. The brand emphasizes: "We want you to be part of a generation of women who are informed and equipped to choose healthy skincare products with confidence."
Plain Jane Beauty
What about 17 shades of foundation, from the fairest to the darkest skin?! Plain Jane Beauty is all about the inclusiveness of cosmetic brands. Or in their own words: "Plain Jane Beauty is the place where we celebrate all shapes, sizes, and skin tones." This eco-friendly line of beauty products is inspired by nature's brilliant colors.
Lake Louise noticed how the beauty industry was focused on light skin. And how hard it was for people of color to find cosmetics to suit their darker tones. Even in 2011, when she founded Plain Jane Beauty. So she changed things herself. Louise decided to create an inclusive brand: "We are committed to creating luxurious, high-performance cosmetics using healthy, environmentally conscious vegan-based formulations."
Made Trade
In the marketplace that Made Trade offers, many sustainable brands come together. Made Trade is a woman-owned family company. Founder Cayley isn't a woman of color, but working with people of color owned businesses is one of her fundamental values.
On the website, you can select your own preferences: fair trade, heritage, made in the USA, people of color owned, sustainable, vegan, and woman-owned. Made Trade makes it easy to buy from black owned eco-friendly businesses.
Made Trade brings together a variety of brands. All of them sell ethically made and sustainable products for your home and wardrobes. Above all, they are beautiful too. Many of the brands are independent makers, artisans, and small businesses. Cayley: "We created Made Trade so you can shop responsibly knowing every product we carry is extensively vetted to ensure it promotes the health of our planet and adheres to one or more of Made Trade's core values."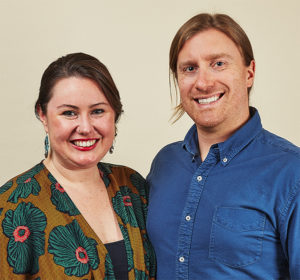 Darzah
Not just an ethical fashion brand, nope. Darzah is also a non-profit, part of Child's Cup Full, supporting Palestinian women. It also helps to keep tatreez alive, an embroidery technique that has lasted for centuries.
The tatreez tradition is passed down from mother to daughter. They embroid all shoes, bags, and accessories by hand. Every single one handcrafted in the West Bank. And they are stunning and stylish.
Darzah is officially Fair Trade: they pay fair wages, support marginalized communities, and make sure the manufacturing is sustainable. From the artists to the family-run leather manufacturer and the shoemakers, everybody is located in Palestine. According to Darzah, 63% of young women in the West Bank were unemployed in 2015. "We aim to provide training and job opportunities for some of the most marginalized individuals in the northern region specifically, where poverty rates are especially high," Darzah explains.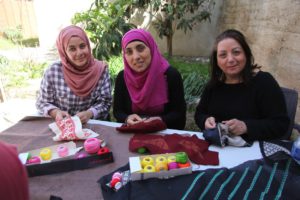 Support diverse and black-owned brands
When you buy products using links on this website, I may get a small amount of money. It will cost you nothing extra! But you would help me keep this blog going and you would make me happy. Thank you!
Your money is a powerful tool for change. If you are conscious about where you spend it, you show the world what matters to you. Companies respond to that. The better we pick the brands, the more shops will fill their shelves with these products. The more we buy from people of color owned stores, the more companies will want to work with, sell from, and hire people of color. Support the right brands, and they will rise.