Welcome! I'm so happy you're taking a look around my website. With Wasteless Planet I want to help you live a more eco-friendly life with little effort. And without giving up on having nice things and a feel of luxury.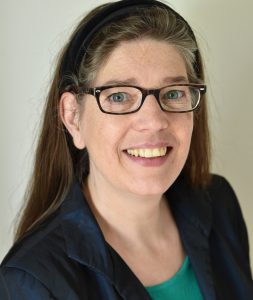 On Wasteless Planet you'll find tips and ideas for an eco-friendly lifestyle. And the products you might need for that. Like beautiful kitchen ware, or reusable household items to replace disposables. A variety of durable and sustainable products that will even help you save money over time. Ain't that a big plus?!
BIG GREEN HEART
Ever since I was a teenager I felt a responsibility to take care of our awesome planet. And of everyone and everything that lives on it. You could say I've got a big green heart. I've always tried to live my life as eco-friendly as I could and have loads of fun all the way, just as well.
Finding and using alternatives to everyday plastics, disposables or wasteful products is a fun challenge for me. A challenge that's come so naturally to me that I tend to forget it's not as easy or clear to everybody else. And that's where this Wasteless Planet blog comes in.
SAVE MONEY WHILE SAVING THE PLANET
On the Wasteless Planet blog I'm hoping to inspire you. I wish to help you make it fun and easy to live an eco-friendly life. And the best place to start is in your kitchen and bathroom. So many products that you use every day have a greener alternative. You don't have to live differently. You only need to shift your thinking a bit.
Many of the greener products are even more beautiful than your wasteful ones. A pretty towel in your favorite colors beats a roll of paper towels any day. And a stainless steel lunch box can be every bit as lovely as a plastic one. Easier to clean too.
Over time, you'll notice that you spend much less money on products than you used to. All those use-once-then-throw-away have a sneaky way of eating at your budget. You might need to spend a bit more money on a sustainable product once. But you'll be able to use it for years and keep money in your pocket not buying disposables again and again.
A DIFFERENT WAY OF THINKING
What I hope to achieve is to get other people to think differently about the products they're using. And about their waste. All it takes is a small change of view. To realize you can easily be eco-friendly, without effort. To choose your products based on durability, sustainability AND the great looks. You can take small steps.
I hope that when you read the Wasteless Planet blog you'll see that eco-friendly products are just as fun, beautiful and handy as the products you always used. And when their old products need replacing, I hope you decide to go green on your next sale. That would make my heart jump: yay!
And if you already have a green heart like me, I hope my website will bring you some extra inspiration. Or will show you new products that you'd like to know more about as well. Even after all these years, I still hear about great new products all the time. So feel free to inspire me too if you got any tips for me!
If you need a hand or have any questions, feel free to contact me and I will be more than happy to help you out.
All the best,
Bianca
Wasteless Planet blog