In the spirit of giving, I'd love to share my favorite charities with you. Finding the perfect holiday gifts for the people you love is amazing. But if you happen to have a little extra to spare, why not spread more love?
Sharing your time, resources or money with people less fortunate than yourself feels good, doesn't it? It's as much a gift to yourself as it is to them. There are many awesome charities that I love, admire and support. But here's my All Time Top 3. In random order though.
Heifer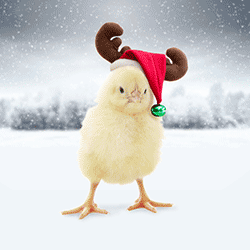 The gift that keeps on giving. I truly love the way Heifer works. They give a family a pregnant goat, or pregnant cow and teach them how to take excellent care of the animal. Once the baby is born, it will be passed on to a neighbor or other family.
Now two families have extra milk to strengthen their children, to sell, to turn into cheese and then sell: they immediately improve their quality of life. And pay it forward. I love that.

KivaYou can support Heifer in many ways. One fun way is to do your online shopping with special links that you can find on Heifers website. It won't cost you anything extra, but a percentage of your spending will be given to Heifer. They're being supported by Amazon, eBay, Vector and more. Change your everyday shopping into everyday charity.
WWF
WWF, the World Wildlife Fund, had been protecting nature for over 50 years. And their protection is needed. Maybe even more today than ever before.
Global climate change is already having a negative impact on the diversity of wildlife everywhere. Find your inner animal and help WWF protect our planet.
You can find all the different ways to help on WWFs website.
Kiva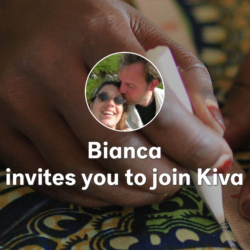 I love Kiva. The absolute fun about Kiva is, that your money keeps going round and round and round. Kiva is about making small loans to people all around the world. They invest it in their local business or their homes to improve their income and their quality of life. Ordinary banks won't give them the opportunity, but private lenders like you and me will.
It's fun to choose the country, the sort of business you want to help, the person you want to lend money to and the amount you'd like to spend. And it is big fun to see your money return: almost all borrowers pay back in full and in time. Each time I can't wait until I've got enough paybacks to make another entrepreneur happy with a Kiva loan.
Happy Holidays
I wish you and your loved ones a festive season and I hope you'll get all you ever wanted. I give you my love and gratitude. Thanks for reading, sharing and caring!