Last updated on July 12th, 2022 at 03:27 pm
Go green on Black Friday! To keep this short and sweet: here's where you can find awesome eco friendly Black Friday deals. No need to break the bank to treat yourself to some beautiful, comfortable, healthy or fun eco-friendly products.
Indulge yourself or spoil a dear friend. Save money while saving the planet and check out these eco friendly Black Friday deals before they're gone.
You may know by now, that I think it's best if we stop buying products we don't need. Or that don't add to the quality of our lives. But if you do buy, at least by as green as you can. My motto has always been: buy nothing or buy green! Spend your money in a way that doesn't harm the planet and that supports sustainable, smaller brands that are working hard every day to make our economy more eco-friendly.
When you buy products using links on this website, I may get a small amount of money. It will cost you nothing extra and opinions are always my own! But you would help me keep this blog going and you would make me happy. Thank you!
Eco friendly Black Friday deals

Without further ado: here are some eco friendly Black Friday deals that I love to share with you. In alphabetical order, there's no top 5, they are all superb brands and offers. Happy, sustainable shopping!
100% Pure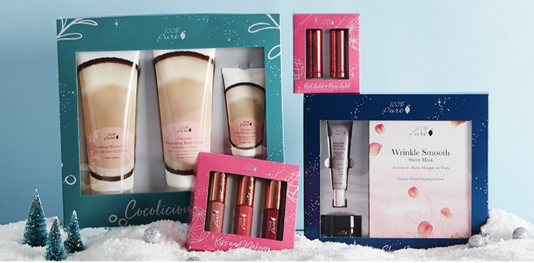 First of all, the beauty products from 100% Pure are a joy to look at. The beautiful packages, colors, and images could make you a bit greedy.
Next, they are certified cruelty-free, contain only natural pigments for coloring and don't have toxic or harsh chemical ingredients. Or so they say themselves: it's 100% Pure.
100% Pure's Black Friday deals are a great steal. They are selling a selection of their high-quality beauty products for $10 only. Some of those products are usually priced for as much as $50. So it's an amazing opportunity to bulk buy your favorites. Although you are limited to 6 of the same. After all, other people need a chance to buy some too.
To see which products are among the $10 deals, you need to fill your cart first. As soon as you reach the $45 threshold, you unlock the Black Friday deals. The deals start on November 28 and last until December 3, 2019. That means the Black Friday deals are matching up with Cyber Monday. This year, Cyber Monday is on December 2.
At Cyber Monday 100% Pure continues their $10 Beauty Deals. Check the site and fill up your cart to see what surprise deals 100% Pure has in store for you. The Cyber Monday deals are one day only, on December 2, 2019. Shop for at least $45 and the deal is yours. The only restriction is that you are limited to 6 of the same items at once, just like at Black Friday.
While you are there, don't forget to take a look at the beautiful Holiday Gift Sets tailored for you. It makes it easy for you to shop for the perfect presents. Although if I were you, I'd also have a proper think about getting yourself some luxury as well. You deserve it and you know it.
Babo Botanicals
Find some amazing gifts for babies and their mommies at Babo Botanicals. If you're a regular user already, now is the time to buy in bulk and make sure you have a good stash to get through winter in luxury. Because for this Black Friday sale Babo Botanicals gives you no less than 40% off. And you get a gift.
That's right! You get a 40% discount. It's site-wide, so pick anything you like. And Babo Botanicals tops it off with a surprise gift with every order. Yay!
All you have to do is use the code BFCM19 at check out. Just remember the Black Friday deals at Babo Botanical run from November 29 until December 1, 2019. Let the relaxing bath times begin.
b new york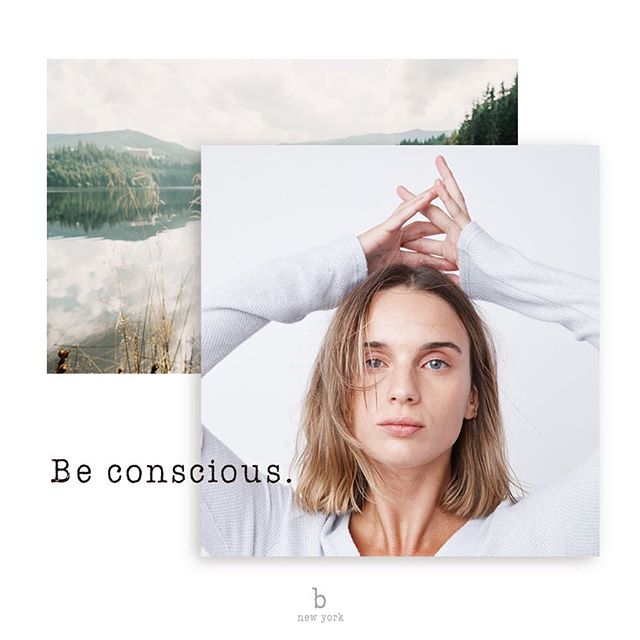 Less is more. That's what the stylish fashion brand b new york stands for and shows in their collection. b new york wants their clothes to be modern and timeless at the same time. Fashion that lasts more than just one season and that's sustainable without sacrificing beauty. And it shows.
Get yourself a piece (or a few pieces) of this natural luxury, because b new york gives you a great Black Friday discount. You get no less than 30% off anything. Yep, it's site-wide. So go surf those pages and dress in style. You don't need a coupon or code to take advantage of this deal; the discount will be applied at the checkout. This deal lasts from November 28 until December 1, 2019.
If you are patient enough and don't fear the risk of items being sold out, you could wait until the Cyber Monday deal. b new york doesn't just give you the 30% off site-wide, but also adds a fun little extra. You get the 30% off AND you get free US shipping on all your purchases. This deal doesn't start until December 2 though and only lasts until December 3, 2019.
Coalatree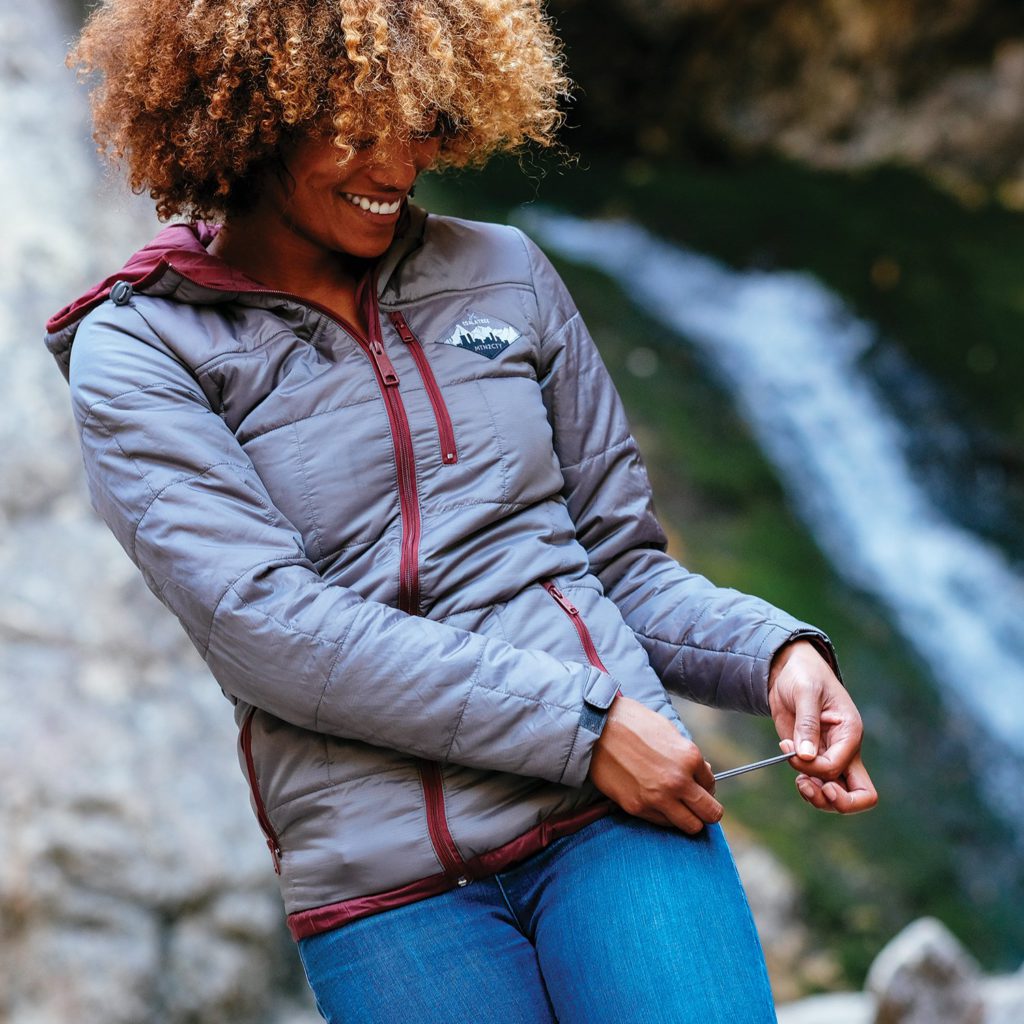 Find the perfect gifts for the outdoor lovers in your inner circle at Coalatree Organics. From clothing made from coffee grounds to comfortable lightweight blankets made from recycled materials and from cozy beanies to a packable dog bowl, Coalatree helps you hike, picknick or travel with quality comfort.
For their huge Black Friday deals, you won't need codes: all special discounts and deals are on the Coalatree website. To give you an idea about the big savings you'll get, let me show you a few of the discounts.
First of all, no matter what you buy, all products are between 30-50% off from November 22 until December 1, 2019. Not bad huh?! Hero products are 30% off, all hoodies are 35% off and all soft goods are 50% off. Half price, people, that's cool.
Wait, wait: that's not all. What do you think about the free shipping for orders over $50? If that's not enough for you yet, how about the free Loafer hammock you get as an extra gift with orders over $75? Go explore the outdoors, but do it in Coalatree style.
ECOlunchbox
Don't you just love those stainless steel containers from ECOlunchbox? I know I do. But there's more to ECOlunchbox than the stainless steel containers. Spoiler alert: they are still my favorites though. Anyhow, let's check out some other great stuff in their shop.
For starters: have a look at the cute lunch bags with sea turtles or whales on them. Or check out the sporks and other utensils so you can use your own cutlery for your take out or your lunch, even when you are on the road.
For Black Friday, ECOlunchbox offers you a gift with purchases over $35. You'll get a special holiday etched straw for you sustainable on the go beverages.
The etched straws are limited, so this offer only lasts as long as the supply. The deal started on November 19 already. If you want one, make sure to visit ECOlunchbox as soon as you can and fill up on eco-friendly lunch supplies for your entire family.
Green Kid Crafts
The subscription boxes from Green Kid Crafts make sure your child will never be bored again. It's fun and play every time the box is shipped to your home. And without even knowing, your child learns a lot of awesome new things in the world of STEAM: science, technology, engineering, arts, and math.
All that knowledge, just by doing crafts. Needless to say, the STEAM boxes are filled with eco-friendly, non-toxic products every single time.
Green Kid Crafts started early with your Black Friday deals. You already have access to 70% off the first month of ANY subscription. Simply use the code EARLY70 at the checkout.
Maybe a full subscription is too much for you to start with. If so, just browse through the Green Kid Crafts shop and pick a single STEAM box to get acquainted. You get 40% off anything in the shop by using the code GIFT40 at checkout. Go play!
Orly
Bring on the holiday glamour! And do it cruelty-free and vegan. The stunning colors of Orly nail polish make it near impossible to choose a favorite. Lucky for you, Orly offers amazing Black Friday deals from 40% up to no less than 80% off a variety of their products.
The count down to Black Friday page looks deliciously promising. Take your pick. Go cold as ice with the Arctic Frost collection, sparkly with Turn it Up or steaming hot with Muy Caliente.
You'll want some nail polishes for their names, regardless of their colors. I mean, what's not to love about Stiletto on the Run, Liquid Vinyl, Snow Worries or Melt your Popsicle. It made me smile for sure. Check which ones of your favorites go on sale this Black Friday and have the prettiest holiday nails of the year.
SodaStream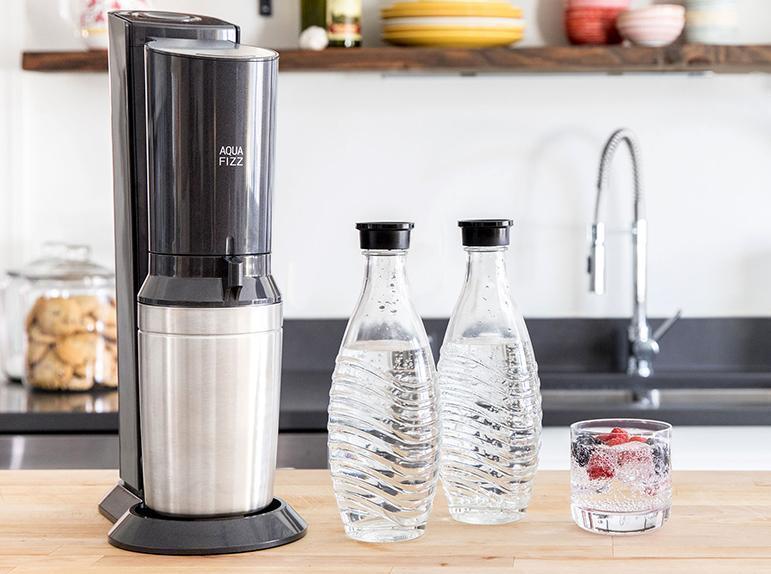 It's easy to say 'switch to a reusable water bottle and bring your own tap water'. But tap water isn't for everyone. If you are more of a bubbly water person, stay tuned. Do you need your water to have a sweet, sour, or slightly bitter taste? Well, SodaStream takes care of that for ya. How? By producing sparkling watermakers. You can make your own sparkling water at home, fill up your reusable bottle and never have to travel without your bubbles again.
Is plain water too blend for you? No worries. SodaStream sells a great number of flavors you can add to your sparkling water. Like different kinds of fruit. How about some peach, mango or watermelon? Or maybe you are more into cola flavor or ginger ale? Organic Craft Flavors are now available! Order Soda Press today!
Either way, you can get it all for a great discount this Black Friday. You get 20% off site-wide. The only exceptions are the gas cylinders and gas refills. Everything else is 20% off with the code BF2019. Think of all the disposable plastic bottles you'll no longer need and save from the landfill!
The Laundress
The Laundress has a way to make you feel cleaning is grand and luxurious. Even to me and I like cleaning about as much as -how do I say this without using foul language- ah well, I simply don't like cleaning.
But just take a look at the beautiful packaging and branding of The Laundress. Then combine it with their joy in helping you make the most of your cleaning routine. Geez, it certainly makes cleaning seem like fun. Like something you do to treat your sustainable clothes the best way you can. Like treating your home with respect. It's pure luxury to get such a feeling from detergents and stain solutions.
You can even replace a lot of your dry cleaning with The Laundress products. That could save you a lot of money in the long run. The Laundress products are plant-based, contain no allergens and have only natural coloring.
For Black Friday and Cyber Monday, you get 25% off any order. You don't need a code. Just watch the discount being deducted at checkout and enjoy your bargain. Your 25% discount is valid from November 29 until December 2, 2019.
TomatoInk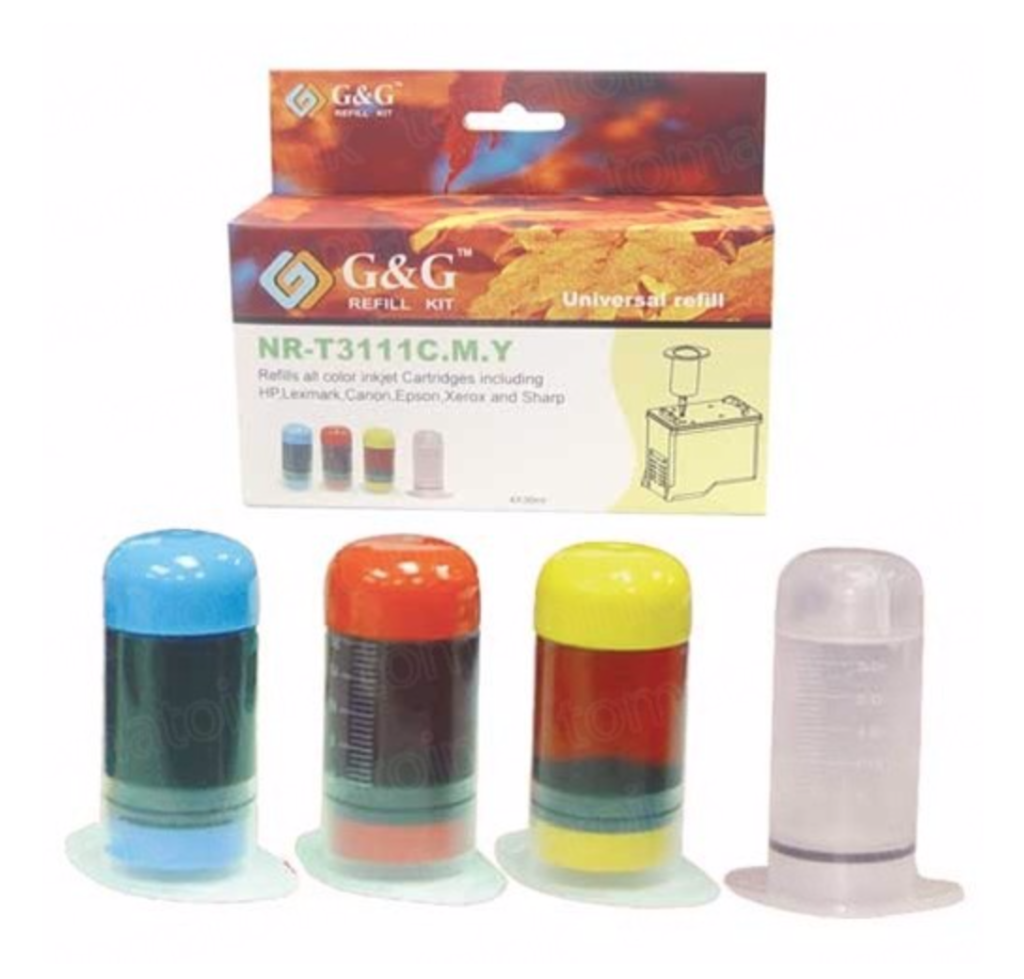 Green up your office or your home office and buy eco-friendly office supplies from now on. A great place to start is with recycling your old printer supplies. TomatoInk provides just that: sustainable ink cartridges, toners and printing paper.
They recycle your old ink cartridges, have ink refill kits to make your cartridges last longer and even plant trees to reduce their carbon footprint. Don't you just love companies that plant trees?!
I'm so proud to say that TomatoInk has an exclusive offer for you, as a member of the Wasteless Planet community. And not just for Black Friday either; this code lasts much longer. A bit like their refillable cartridges.
You get 10% off with the code WASTELESS. And this code doesn't expire until March 31, 2020. From me, to you, with green hearted love.
VivaTerra

VivaTerra can bring you the home decor that fits your eco-friendly lifestyle. And help you find the perfect gifts too.
Check out the VivaTerra special collection favorite gifts and decor! Or have a look around their stunning holiday collection. You'll find everything you need for a beautiful table setting or for decorating your tree.
You can take advantage of the VivaTerra Black Friday deal from November 22 until December 8, 2019.
When you buy for at least $85 worth of eco-friendly lifestyle products, you get 15% off. All you need is to use the code LSHOLIDAY at checkout. There's amazing decor for every room in the house. Find the Perfect Gift For Your Loved Ones at VivaTerra!
WakaWaka
It's the season to spread light. No better way than to do that with WakaWaka. The cool solar lights and portable solar chargers bring the power of light to every remote area in the world.
Ideal for off-grid living, camping or as an emergency kit. WakaWaka loves to pay it forward and uses its Black Friday deal to do just that.
If you buy a Power+ power bank/flashlight, WakaWaka donates €10 to Amnesty International. It's WakaWaka's way to support Amnesty International's campaigns for human rights, including those of refugees.
So this Black Friday deal is not about getting a cheap solar light, but about making sure your purchase helps others get a better life. The campaign ends on December 10th, 2019.
Special deals for online entrepreneurs
The next few deals are highly interesting for bloggers and online entrepreneurs. For Wasteless Planet I use all kinds of tools and resources. Many of those brands have awesome Black Friday and Cyber Monday deals and I gladly share my favorites with you.
StudioPress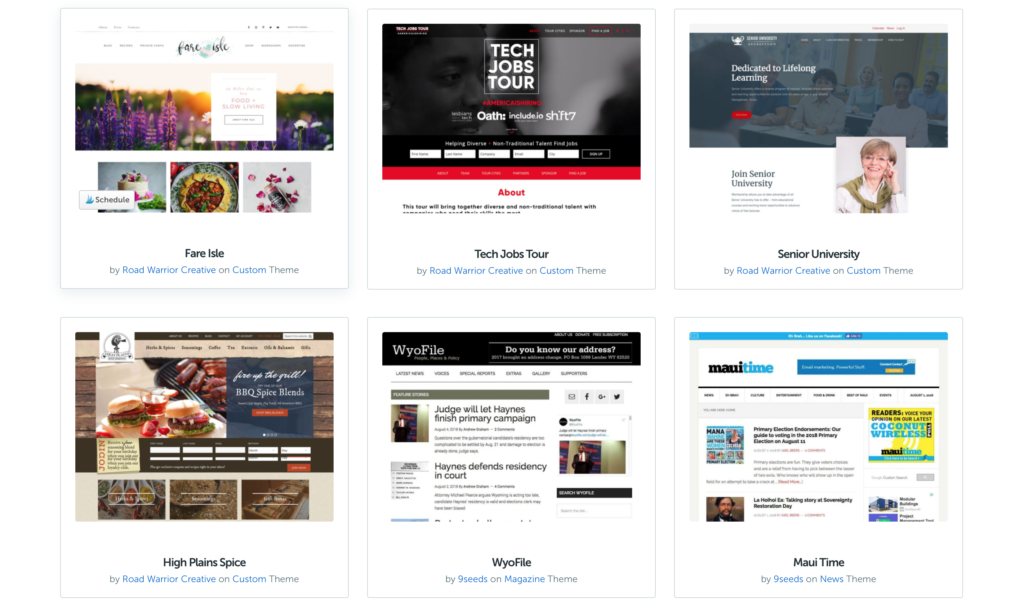 If you want your website to have a clean look, run smoothly at all times and is customizable, you'll love the StudioPress themes for WordPress. I'm a big fan, not just because of the look and possibilities, but because of the great coding. These themes don't give you headaches due to coding errors and plugin compatibility issues like many free themes do.
A year ago I jumped on the Black Friday deal and haven't regretted it for a second. If you buy one theme, you're stuck with that one theme, unless you have lots of money to spend. Which I don't. But buying the Pro-Plus All Theme Package gives you unlimited access to all StudioPress themes. Yes, all of them. For every website you'll ever build. For the price of just 2 or 3 professional themes. You'll save $2300 compared to buying each theme individually.
My husband started a few websites too, so we are saving money by using StudioPress themes on all of them. And they all look completely different because you can customize to your liking. You don't need a code for this deal, just go to the StudioPress website and take advantage of $100 off the Pro-Plus All Theme Package and pay only $399.95 for lifetime access. It's a lot of money, but worth every penny if you're thinking about building multiple websites. This offer starts on November 28 and ends on December 2, 2019.
Wealthy Affiliate
If you want to start an online business, become a blogger, try drop shipping or affiliate marketing, I highly recommend joining Wealthy Affiliate. It's an all in one package: training, webinars, website hosting, help desk for your websites, tutorials, supporting community that always helps out. Wealthy Affiliate is amazing. Right from the start, they help you build your website step by step, teach you how to monetize it and help you build your brand.
You get a 7-day trial period with full access to all premium features to see if you like it. You can remain a free member for up to 6 months and build 2 free websites in the meantime. As a premium member, you get 25 free websites and can have 25 of your own domains. Considering all the training, guidance, support and IT help desk service is guaranteed in Wealthy Affiliate membership, the Black Friday deal is a steal.
You can lock in Wealthy Affiliate membership for only $299 per year (paid annually). Just a few dollars a month. Fixed price, so for the rest of your membership you pay this low fee. It's half off the regular price and gives you tons of value. Apart from all I've listed above, you get a few 'never seen before' bonuses. Those include:
Bonus #1: The Path to Affiliate Stardom in 2020 – Kyle Goes AMA (Ask Me Anything) – Live Class
Bonus #2: Building an Incredible Internet Business in 2020, The WhitePaper.
Bonus #3: Creating a Thriving Authority Website in 2020 (5 Weeks of Live Training)
Bonus #4: Early 2020 Beta Access to New Platforms (Yearly Members Only)
I can't even begin to tell you how much Wealthy Affiliate has taught me. Nor how well the community has helped me build Wasteless Planet. If you want to start an eco-friendly blog or an online business, I highly recommend you checking out Wealthy Affiliate. You can take a free run for 7 full days and try out all premium features before deciding to take this Black Friday deal. Use this link for your free trial. Go take your test drive right now and create your free website today!
Buy nothing or buy green!
Have fun spending your money wisely and helping the planet by choosing eco-friendly, sustainable options. Buying from small, conscious brands helps to make other companies more aware of their responsibility. Our beautiful planet can't handle our consumerism. That's why we need to change the amount we buy and the quality we buy. So this Black Friday: go green!