We are getting festive again! The holiday season is here and I want to help you with your shopping list. I've always loved to find the right gift for friends and family. And I even enjoyed being the designated birthday gift buyer at work, shopping for people I worked with. But the more eco-friendly my lifestyle's becoming, the less and less I want to buy. That can be tricky with a tradition that's about sharing gifts. But there are ways to be as sustainable as you can and still spread the joy, fun and love of the holidays.
When you buy products using links on this website, I may get a small amount of money. It will cost you nothing extra! But you would help me keep this blog going and you would make me happy. Thank you!
In this article I will give you ideas for eco-friendly gifts and for alternatives like experiences instead of presents. What you'll get from me:
Tons of green, eco-friendly gift ideas and inspiration for a sustainable holiday (and you can use the list for birthdays too)
The ultimate eco-friendly gift guide, divided into categories (in alphabetic order, because, well, because I'm me), to help you find the perfect gift for everybody
As a bonus you'll also receive a list of eco-friendly ways to wrap your presents and materials you can use to make your gifts look festive in a more sustainable way
And to make this eco-friendly gift shopping experience as easy as possible, I've chosen to stick to Amazon products only. You can do all your green, sustainable, eco-friendly shopping in your pj's if you want to
HAPPY SUSTAINABLE HOLIDAYS!
Give experiences
Memories are made when doing things together. Sharing experiences usually is much more powerful than exchanging gifts. Think about gift certificates for a night out, for a vegan dinner you make them yourself, for bungee jumping, for hiking, for anything you can think of. You can make beautiful gift cards or certificates yourself, or you can buy ones for specific venues. You can experience the adventures together, or you give experiences for them to share with others. You can really get creative here and there are loads of options that don't break the bank.
DIY, upcycle or craft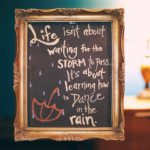 If you're into crafts or good at building things, why not make a gift from scratch. You can personalize your present to the max if it's tailor made. Knowing somebody went to all that trouble to create something especially for you is great. Even if you are not the best in making or building things, you might like to try upcycling. To upcycle something simply means repurpose: you take something old, think of a completely different way to use it and fix it up. For example: take an old picture frame, paint the frame a fun color, replace the glass with a piece of board, put some chalkboard paint on it and you've got a cute chalkboard for a home office or kitchen. And then, of course, there's always cooking and baking. Make them something finger licking good for the holidays to show your appreciation.
Give gifts a second life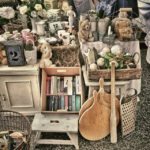 The presents under the tree don't have to be completely new. There are loads of second hand items that still look as new and are still working great. You can find them in thrift stores and even online. Or even better, buy them in charity shops and make it a win-win: the gift will be sustainable, because it's been reused, and you fund an organization to help them do their charity work. You could also re-gift something you once received, but never used. Just because the present wasn't a good fit for you, doesn't mean it can't make somebody else happy.
Prolong the gift
The gift that keeps on giving, is one of the better gifts. Why not surprise somebody with a subscription to their favorite online magazine or local theater, give a membership to their gym or sign them up for an awesome course, like an art class? Or you could subscribe them to an organic food box, that delivers fresh vegetables and fruit to them every week and some recipes to make a healthy, delicious meal. You will only give your present once, but your loved ones will enjoy it for many weeks or even months to come. Make your presents last.
Secret Santa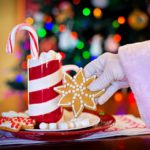 When you don't have children or children that are old enough, you might want to stop buying gifts for everybody. Switch to the game of Secret Santa instead. Simply write down everybody's name on a piece of paper, take one each and buy only for the person on your paper. Set a max budget for everyone to spend. This way you'll save money and you don't end up with loads of gifts that you don't really need anyway. You could make it even more sustainable if you add a theme to Secret Santa, like plastic free gifts only, or upcycled only.
THE ULTIMATE ECO-FRIENDLY GIFT GUIDE

Here it is, the awesome list you've been waiting for: the ultimate eco-friendly gift guide for Amazon. I know, there are many people who love shopping, who have bright, creative minds and who always find the exact spot on one of a kind gift. I also know, there are many people who need help finding the right present. Or maybe just a little inspiration to get starting.
Well, I've got you covered. Take a moment to think about the person you're searching a present for. What kind of person do you have in mind? Interests? Hobbies? Personality? Now check the list below and see what categorie or even categories suit best. Click the links and find pages filled with awesome gift ideas. And another bonus: this list is just as great for birthdays.
♥ Gifts for adventurers
To adventurers, owning stuff doesn't matter all that much. Give them experiences instead. They need to feel alive and kicking. Provide them with the tools to go out on an adventure, to explore. Inspire them.
♥ Gifts for artists
Do artists ever have enough supplies? The whole world is an inspiration to them and everything's a canvas to paint, a statue to be born, a picture to be taken. Help them let the creative juices flow.
♥ Gifts for athletes
No limits, only challenges. Athletes can be competitive, both with others and themselves. Dare them to go further, higher, deeper, faster. But most of all, dare them to be healthy and happy. Cheer them on.
♥ Gifts for bakers
The smell of fresh baked bread in the morning helps all of us wake up with a smile. Bakers love to get their hands in the dough and start creating. Pies and cakes can be a form of art. The only limit is their imagination. And their tools. Bring the bakery home to them.
♥ Gifts for bikers
The wind in your hair, the sun on your face. Bikers love to get on the peddles. Maybe for fun and relaxation, for sports and racing or for commuting to work. Either way, you want your bikers to feel good and to be safe. Jazz up their bicycles and outfits. Get them on the road.
♥ Gifts for builders
Tools. Timber. Stainless steel. Tools. Leather. Blocks. And tools. Did I mention tools? Builders love their tools. Builders love raw materials that are full with potential. The potential to become anything they want it to be, under their hands. Big builders or tiny builders, they want to create from scratch. Give them the tools they need.
♥ Gifts for cooks
Just a few ingredients and a creative mind. That's all cooks need to prepare the most delicious and nutritious meals or treats. Well, they might need some beautiful kitchen ware and appliances too. Cooks love to share with you an experience of great smells and refined taste. Get them in the mood to get cooking.
♥ Gifts for crafters
Where you see a piece of card board and a cloth, crafters see a world of possibilities. Their hands need to be creating, because their minds are filled with fun, colorful ideas. They glue, staple, bind, fold, hammer, paint, stamp, cut. Crafters are busy bees. Fill up their hives with inspiration.
♥ Gifts for designers
Where you see a kettle, a couch, a logo, a website, a skirt or a car, designers see lines, patterns, colors, shades, fonts, graphics. And when designers see those, their head fills up with ideas and they want to create their own designs. They should not be without a sketchbook and a pencil, or drawing software. They love to sketch and they love to develop their initial thought into a product. Design their designers dream.
♥ Gifts for drinkers

A fine wine, a dark beer, an aromatic herbal tea, a luxury coffee. Drinkers love the ceremony of drinking nearly as much as they love the drinks. They don't drink for thirst. They drink to socialize, to spread joy, to share precious moments, to celebrate togetherness, to be in the moment. Raise a glass for them.
♥ Gifts for eaters
To eaters, wining and dining is an art form. They don't just sit and eat. They love the anticipation for every new course, they enjoy the table setting, the smells coming from the kitchen, the company their in, the way the food looks all pretty on the plate, the texture of every bite and of course the surprising taste of every new recipe. Feed their appetite.
♥ Gifts for gamers
The real world disappears. Gamers love to submerge into another world, close down their brain for everyday worries or troubles and lose themselves in virtual reality. It's not just about the escape though. It's about the challenge to beat the system, to beat opponents, to team up with friends or allies, to get to know people all over the world, to solve puzzles, to learn tricks, to master the moves and train the coordination of eyes and hands. Up their game.
♥ Gifts for gardeners
The smell of soil, dew on the grass, sunlight on the leaves. Gardeners feel a deep connection to nature, it grounds them. Working in the garden can be hard work and relaxing at the same time. They clear their heads while trimming roses or planting tomatoes. They turn dirt land into oases of flowers and crops. Help them grow.
♥ Gifts for hikers
Hikers have time to see the world around them. They feel the terrain, they breathe the atmosphere, they conquer the bumps in the road, they clear their heads. Hikers experience all the things other people rush by. They love the outdoors, want to keep moving and need to walk to feel energized and healthy. Step up to help them.
♥ Gifts for meditators
A clear focus and relaxation of body and mind. Meditators find themselves in stillness. They need to tune out the chatter of the world around them and the chatter in their own mind. They feel the need for balance, for a body and mind connection, for focus, for clarity. Meditators are on a journey to their best selves, to health, to joy. Guide them to inner peace.
♥ Gifts for readers
The power of words doesn't go unnoticed to readers. Readers have a hunger for knowledge or a thirst for stories. Drama, excitement, adventure, enigma's, self-improvement, learning, escaping, getting lost and finding yourself. Readers live a hundred lives through other peoples words. They love the smell of ink on paper, the surprise that's waiting on the turned page, the waves of emotions the stories put them through. Bring them books.
♥ Gifts for relaxers
Some people are born to be calm. Some need to schedule desperately needed down time. Both kind of relaxers love some time off. Time off from having to do anything. No work, no chores, no obligations, no talk, no deadlines, no schedules, no alarm clocks, no nothing. Relaxers know how to simply let it be. And they need to relax, maybe even more than most people, to recharge and to go on in everyday life. Sooth them.
♥ Gifts for thinkers
Thinkers love to be mentally challenged. Some thinkers are philosophical, trying to unravel the way the world works and what makes people tick. Others are problem solvers, or engineers, trying to improve the world and fix what's wrong. Thinkers see and hear things that others miss. They love connecting the dots, finding new path ways and creating new worlds. Think about them.
♥ Gifts for travelers
Too much earth and too little time to visit every inch. Travelers have restless legs. They love to explore, see new places, meet people, try local foods, listen to the soundscape of every city and every forest creek. Travelers can't help but wonder where the next road will lead them, what's around the corner, what's behind this fence. This planet is beautiful and travelers can't get enough of it. Lead the way.
The ultimate green gift guide: eco-friendly presents for everybody! Categorized by the nature of your receivers, you'll have no trouble finding the perfect gift on Wasteless Planet.
Click To Tweet
BONUS: HOW TO WRAP IT UP
Fabric or cloth wraps
Wrap your presents in beautiful pieces of cloth or fabric instead of paper. Use kitchen towels or scarfs to make your gifts look amazing. You can ask for the receivers to give it back to you, so that you don't run out of towels or so that you can reuse them. Or you can let them keep the beautiful wrapping and double your present: they get the gift and a kitchen towel or scarf. There are awesome ways to use this kind of wrapping. On the blog of sustainable fashion brand Susana Nakatani you'll find great instructions on how to wrap with cloth in Japanese style.
Reusable gift bags
Or sew cute little gift bags. You can custom make them for the gifts you have this year, but they'll be reusable for years to come. If you lack the sewing skills, like me, you can buy reusable gift bags in cute patterns as a good alternative.
Better paper
If cloth wraps are not your thing and prefer paper, you could try reusing old materials. Think of old road maps for wrapping, sheet music or calendars, maybe some of your children's artworks. Cut up that leftover wall paper and use it as a wrap. If you're not using big shoppers yet, you could reuse your paper groceries bags and wrap presents in them. If you still prefer buying rolls of wrapping paper, choose the eco-friendly brands. Those rolls are made of recycled paper or don't use toxic coatings. The fun, happy patterns of Wrappily are among my favorites.
Pots and containers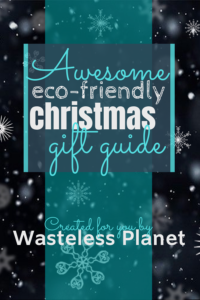 You could use flower pots as packaging, especially if your gift has something to do with gardening. If you pick a clay flower pot, you could personalize it with paint or markers, before you put the present in. Some flower pots have a plate or dish for retrieving water. You can easily use that dish as a lid for your gift wrap. You could go out to find beautiful cookie jars, containers, lunchboxes, tool boxes, make up bags. Those old-fashioned cookie tins with roses, for instance. Either new or second hand. Or a sturdy stainless steel lunchbox that can stand the test of time. All of these things make pretty gift wraps that you can keep using over and over.
Dump the tape
All the tape we use for keeping our gift wraps together, isn't good for the environment at all. Most tape is made of plastic and contains a lot of chemicals and glue. Just go back to the old ways instead: bind things together, or tie it up. You can use natural string or fancy ribbons or anything in between. Always better than plastic glued tape.
If there's no way on earth you see yourself tie and bind your presents and are in desperate need for adhesive tape… You guessed it: use the eco-friendly paper tape. Paper tape doesn't have to be bland and brown. The sustainable tapes come in all widths, colors and patterns. Some are too cute.
Instead of bells and bows, you can decorate the presents with leaves, small pine cones, dried fruit or feathers. It will look so cute and pretty.
If you'd like to go the extra mile, be sure to tell Amazon you want to receive your orders in as less packaging as possible. You can email them about it, asking them to send you the least amount of packaging possible. Or you could chose the 'frustration free packaging' options. Many Amazon products have that option and it reduces the amount of waste coming into your home big time.
Aaaand you're done! All presents bought and payed for, all wrapped up in creative ways and ready to be given to your loved ones.
Happy holidays, everybody!